About Company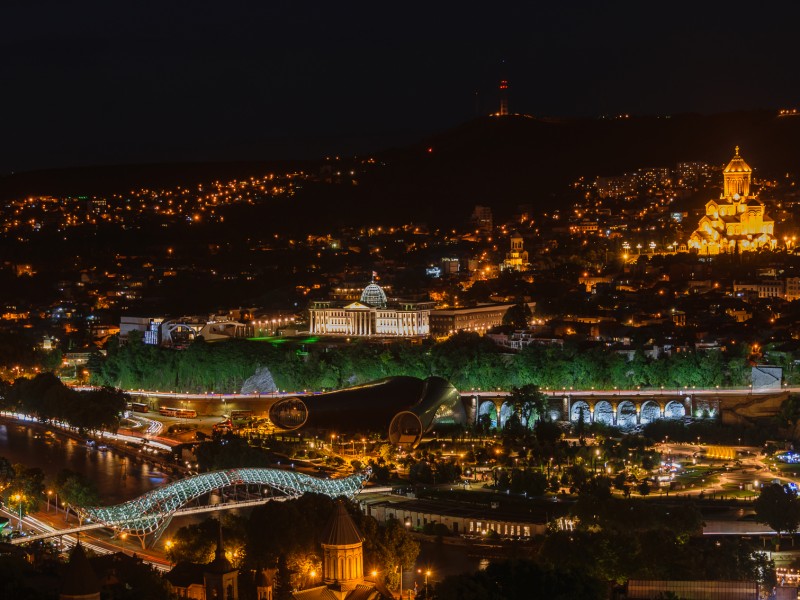 Our company arranges tours in Georgia, similar to a fairy tale. Years of experience and knowledge of professional guides will open for you this extraordinary country with a centuries-old history. It is unique, superb and diverse. Experience the full range of emotions, going with us on an exciting journey through the expanses of an ancient state.
Tbilisi is one of the most extraordinary capitals in the world, combining a kaleidoscope of cultural objects of different eras. Use our first-class service to discover the deep-laid secrets of this city. Ancient churches, cathedrals and residential buildings harmoniously merge with modern architecture in the familiar European style. Successful geographical location is the gift of God and a real godsend for researchers and adventure lovers! Unforgettable adventures await you just a few hours away from the city. The majestic beauty of the mountains, breathtaking landscapes of the Alazani Valley, and rock-hewn prehistoric cities will not leave anyone indifferent.
Tours organized by our company will please guests with their versatility. Thanks to the TBILI SIO team, each of you will expand the horizons of your knowledge and enjoy a dream vacation. Refer to professionals who can fully meet your expectations. We offer recreational tours, as well as organizing trips as part of business tourism. It all depends on your goals and interests, which we are ready to comply with.
The employees of our company will also arrange unforgettable corporate events and business visits to Georgia. The thoughtful organization of travel of any orientation will allow you to relax and get the most out of your trip. We will take care of all the nuances to make your stay truly fabulous! Get ready to find the heart of Georgia, and once and for all it will remain in your heart!
We wish you a pleasant trip!