Hectic rhythm of crowded megalopolis, non-stop rush with tons of people and cars around, endless routine of the day...This is a sad reality of today's life. We desperately lack time to spend with our beloved ones; we hardly find chances to show our affection to our close friends and family.
Grey sky above us, rain and slush, gloomy anxious crowds surrounding us...how great it would be (even for a while) to forget about it, to leave all the hustle aside and once again feel the gentle touch of the sunlight and the delicate breeze of the fresh wind!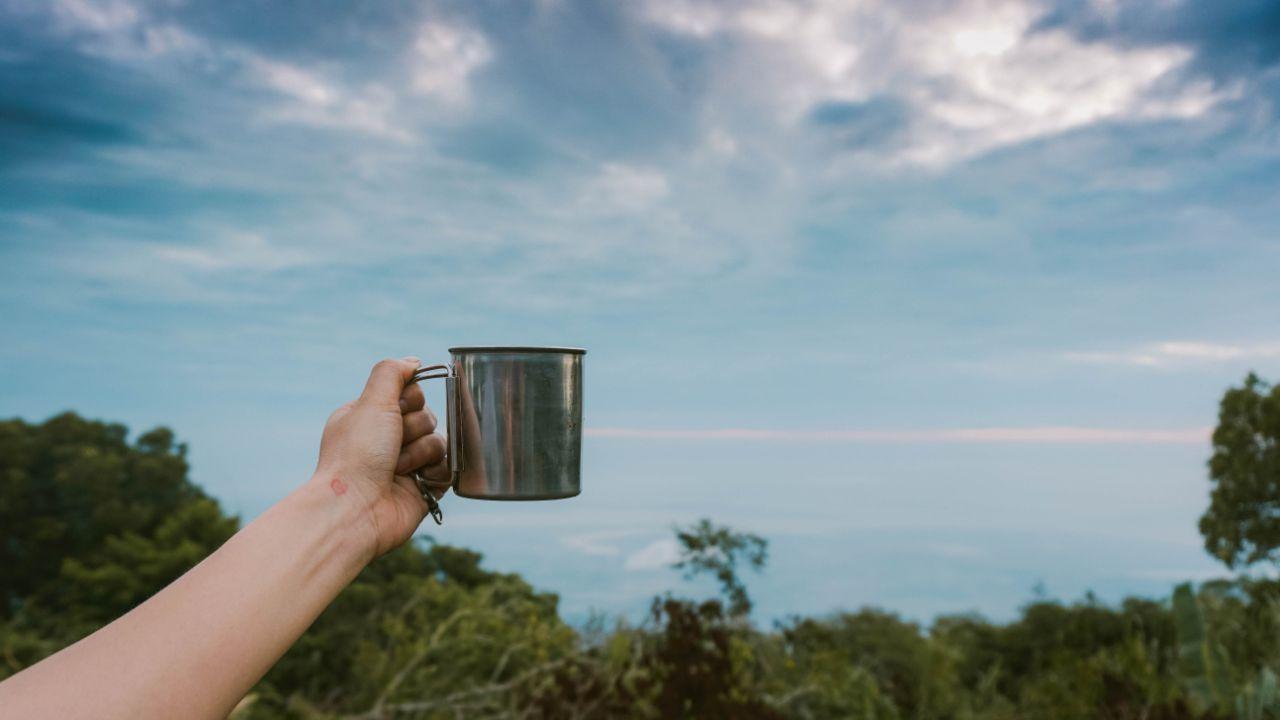 You can change your life right now! Break free from this circle, feel charming and vivid life, enjoy beauty and perfection of simple things. All you need is to arrange your own Georgian Vacation! You truly deserve a little get away from the hectic life!
In just a few days you will:
- Walk along the authentic streets of warm Tiflis;
- Luxuriate in the legendary sulfur baths;
- Visit an ordinary Tbilisi family, where, guided by a skilled hostess, you will have a chance to cook famous delicious Georgian dishes and pay tribute to her in a sincere atmosphere of a friendly "supra" (feast);
- Enjoy breathtaking beauty of the steep and majestic mountains and landscapes of the Caucasus;
- Visit ancient temples, unconquerable fortresses, cave cities and monasteries, inspire the revived history, hear a lot of exciting and romantic stories about places left to us by contemporaries;
- Get to know the meaning and sense of traditional Georgian dances, learn several important moves and participate in the performance of professional dancers;
- Bake traditional Georgian bread, produce "Churchkhela", mould "Khinkali" and see how wine is born;
- Arrange a grand gala dinner in one of the best local restaurants, enjoy the art of the toastmaster and the legendary Georgian many-voices sound.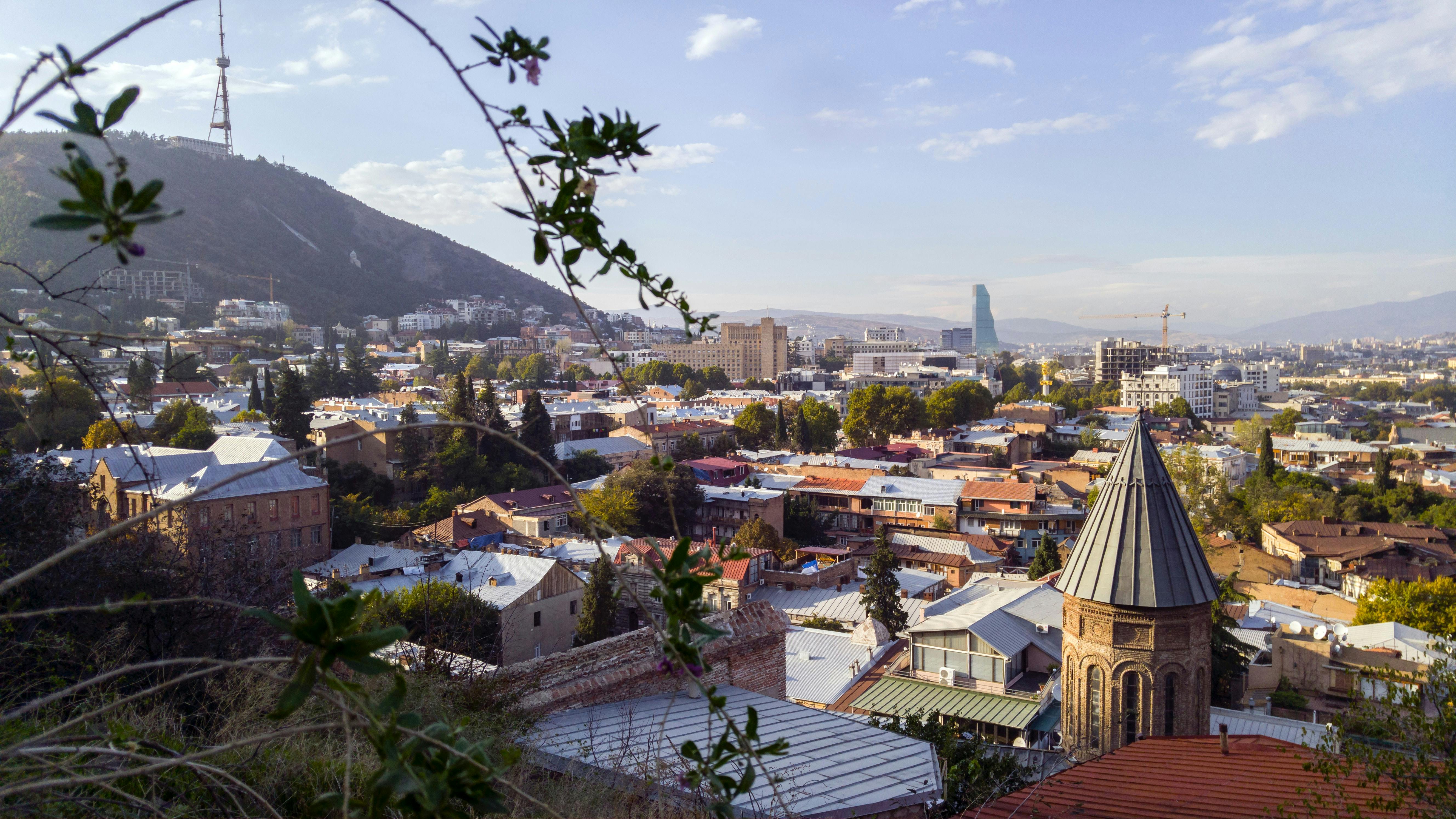 Adventures are awaiting you! Unforgettable impressions are so close!
All you have to do is to contact us at any time convenient for you! The rest will be aranged by us!
Georgian Holidays
Program of the tour: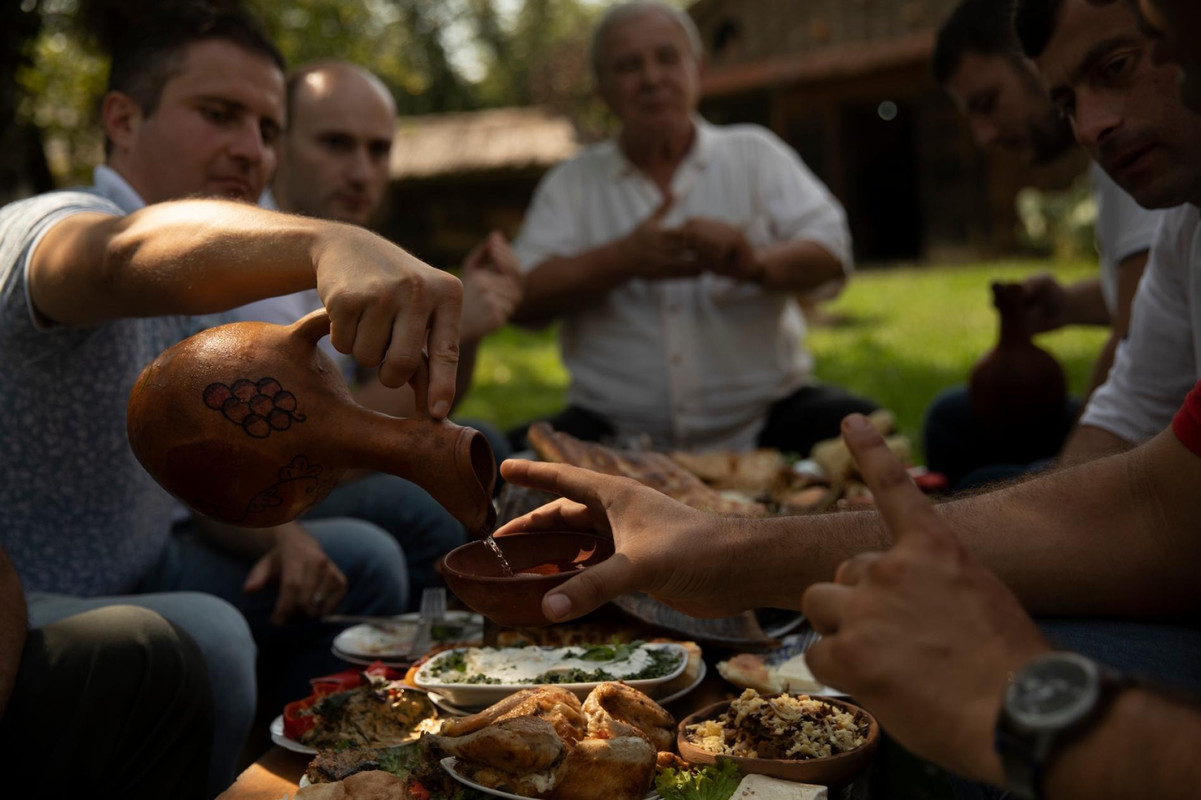 Day One (Chatting in the kitchen):
- Pick up from the airport, transfer, hotel accommodation, free time;
- Visit to an ordinary Tbilisi family, where a hospitable hostess will provide a small but very interesting master-class of the most famous Georgian specialty - "Khachapuri" (i.e. khachapuri and its varieties, why homemade "Khachapuri" is the most delicious, etc.);
- Lunch (if requested), gradually flowing into dinner featuring traditional city romances;
- Complete immersion in a friendly and relaxing atmosphere of Georgian supra (feast) in its domestic version.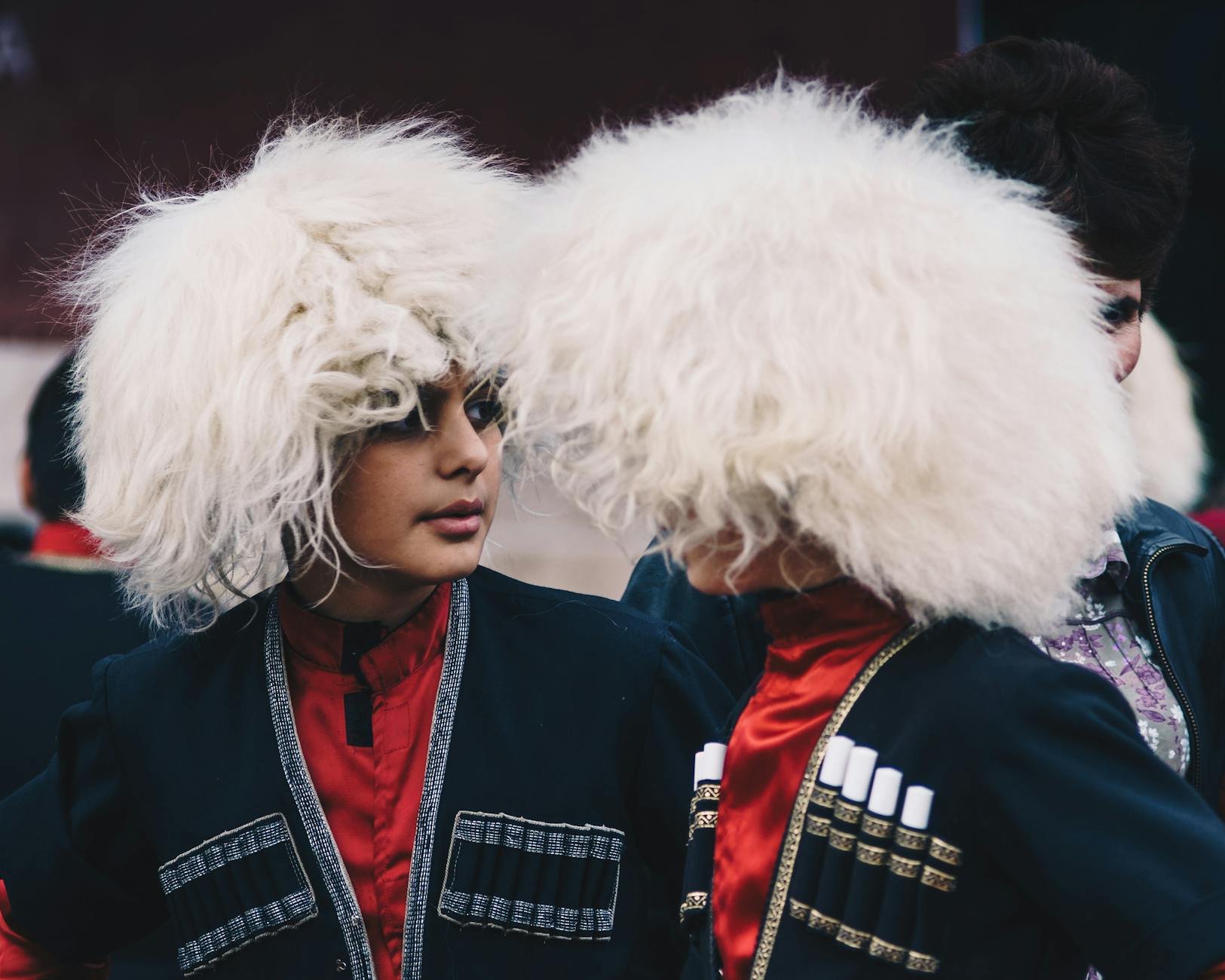 Day Two (Acquaintance with Tbilisi):
- Walking tour of old Tiflis: you will see ancient temples, unconquerable fortresses described by Pushkin, legendary sulfur baths, picturesque courtyards connected by narrow streets, visit authentic cafes and Georgian pubs, called "Dukany";
- Car tour of the main metropolitan avenues and historical places of new Tbilisi;
- Lunch;
- Georgian Dances' master class, where you will learn the sense of traditional folk dances, various gestures and moves used by dancers. You will have a chance to learn the most important moves yourself. Soon you will be able to apply your new skills - a Gala Dinner is not far away. Everybody dances!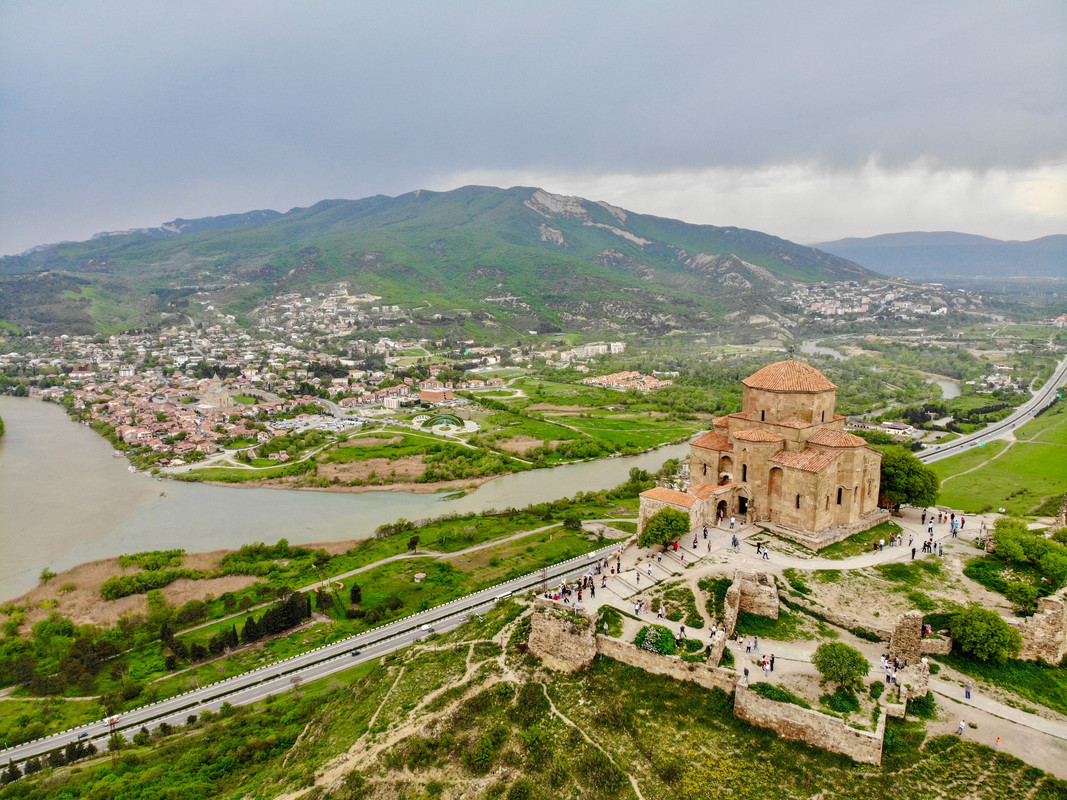 Day Three (Mtskheta and its surroundings):
- Trip to Mtskheta - the ancient capital of Iberia. Visiting the most important churches in Georgian history: the Temple of Jvari (Cross) of the 7-th century AD - a symbol of Iberian baptism - described by Lermontov in his poem "Mtsyri", and the patriarchal cathedral of Svetitskhoveli 11-th century AD;
- Tasting of premium wine and lunch at the Chateau Mukhrani winery;
- Visit to the cave city Uplistsikhe (God's fortress) of the 20-th century BC;
- Return to Tbilisi. Visit to the sulfur baths - well-deserved rest and long-awaited relaxation after a busy day.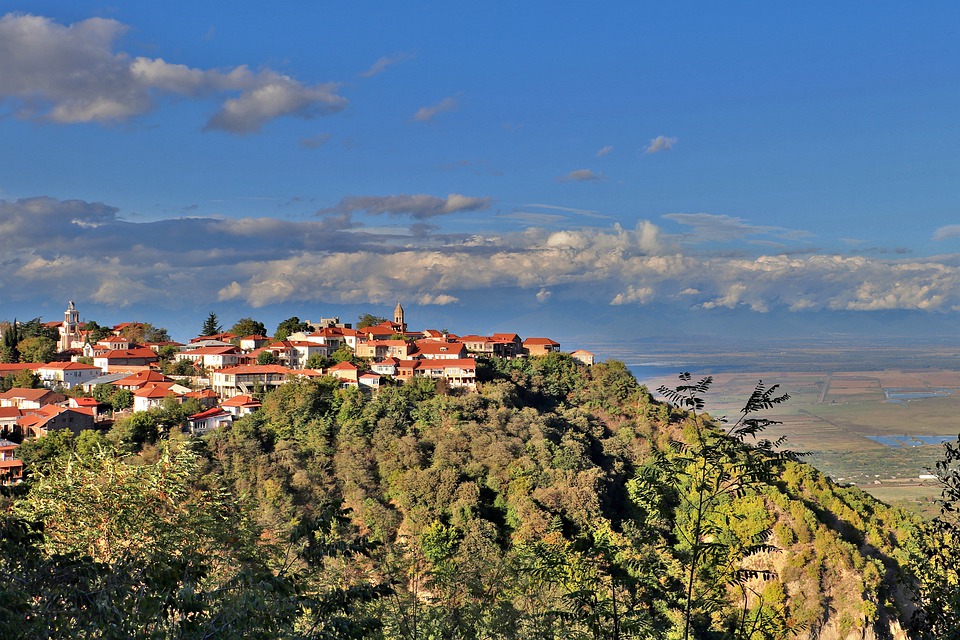 Day Four (Romantic Kakheti):
- Trip to the famous city of love - Sighnaghi, well-known for its incredible views of the Caucasus Range and the Alazani Valley, the most comprehensive collection of works by Niko Pirosmani and the registry office operating 24/7. If you wanted to formalize your relationship for a long time or refresh your old feelings, - don't lose your chance! There is nothing easier to make it happen!
- Visit to the Bodbe Monastery, where St. Nino, the Saint of Iberia and one of the most revered saints of Georgia are buried;
- Visit to marani (wine cellar), an acquaintance with traditional Georgian winemaking technology, according to which wine is preserved in burying clay vessels, so-known "kvevris". Besides a thrilling story of wine making, you will have a chance to bake Georgian bread, produce "Churchkhela" and mould mouth-watering "khinkali"! And finally - the long-awaited village supra (feast) with sincere toasts and warm songs!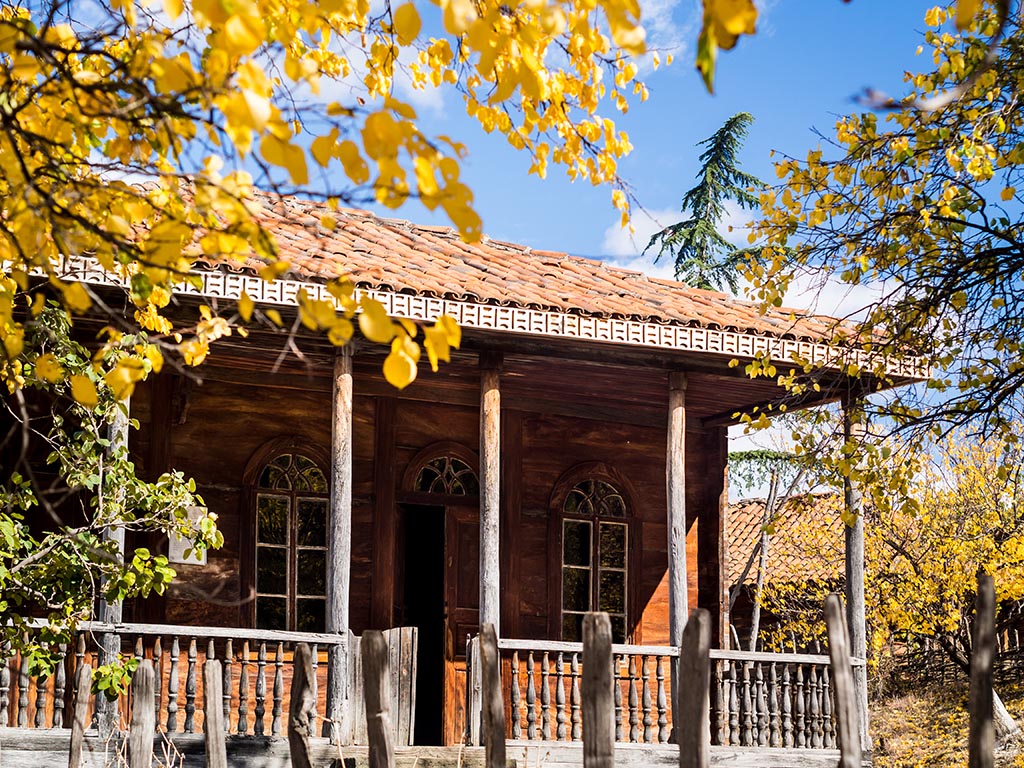 Day Five (Georgia in the palm of your hand):
- Visit to the Ethnographic museum - a small model of Georgia in the open air with real-size exhibits. You will see the Svan tower, the Mingrelian ode, the Kartli darbazi and much more without leaving Tbilisi;
- Free time;
- Final Gala Dinner at one of the best Georgian local restaurants. Professional toastmaster, legendary Georgian many-voices sound and, of course, lots of dancing!
They say, "All good things come to an end"... However, we, the "Tbili Sio" team, absolutely disagree with this assumption!
We have designed many more fascinating trips for you to come back and further discover the amazing beauty of Georgia!
Georgia, with its rich culture, incredible landscapes, long and turbulent history, vibrant cities, excellent cuisine and wine is no doubt one of the "must see" destinations to visit and cross off your bucket list! We are always ready to make your trip to Georgia an unforgettable and joyful experience!
Do not hesitate to contact us, should you have any questions, suggestions or ideas.
Always at your service, "Warm Wind".