For centuries, gastronomic pleasure has been considered one of the most important pleasures available to mankind. A convincing confirmation of this thesis is that in some cultures, during the greeting, people wish to eat heartily. It is not accidental that acquaintance with the new cuisine and the national specifics of cooking represent one of the most important elements of any trip, and properly selected culinary accompaniment can diversify new impressions, as well as crown them with a perfect diamond of authentic taste pleasure.
The amazing variety of cuisine, the unique features of the food culture and the attitude of local residents can sometimes tell the attentive traveller even more than historical sights or natural beauty. And where else, if not at the table d'hote, the characters of people are revealed especially vividly, their rapprochement takes place and truly friendly relations are tied up.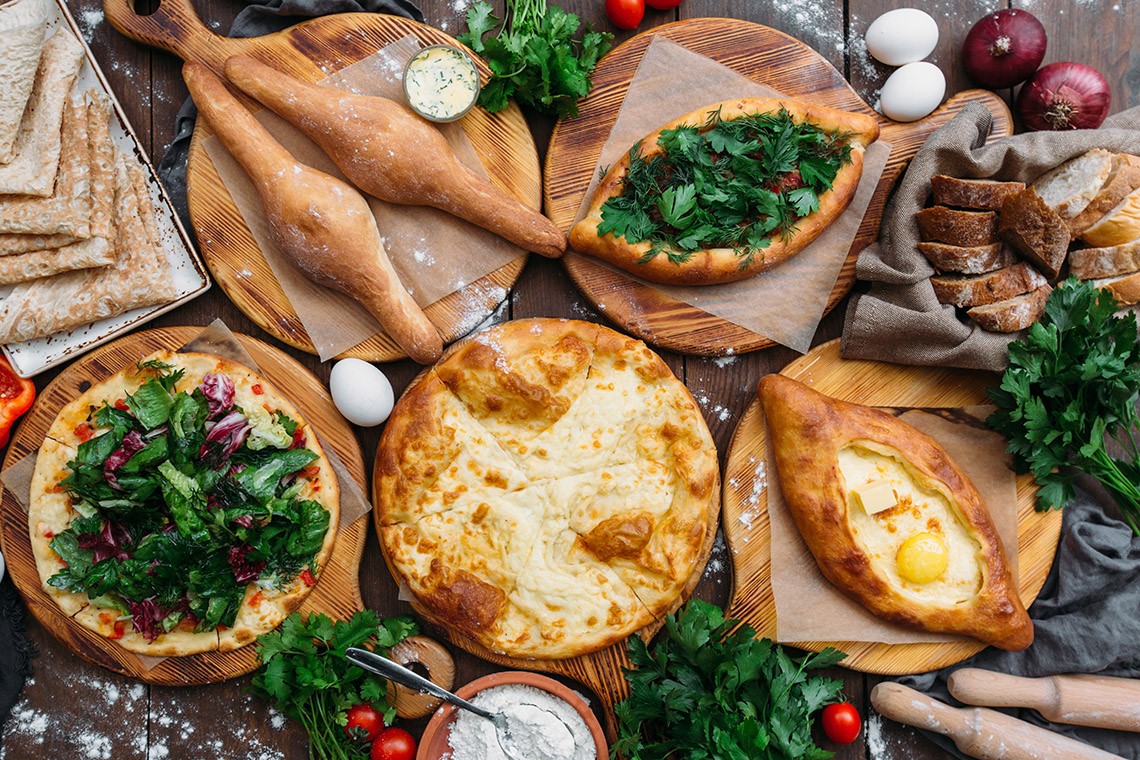 In recent years, a new trend has rapidly broken into the conservative world of haute cuisine with a breath of fresh wind, marked by leading world publications: Eater, Food Insider, Saveur, National Geographic, Forbes, NYT, Washington Post, BBC, Euronews excitedly admire the pearl of world culinary delicately stored on over the centuries in the cradle of the Caucasus Mountains, especially noting the combination of taste and benefit so rare in the contemporary world, achieved through the widespread use of products such as walnuts, pomegranates, eggplants, plums and, of course, wine, as well as the fact that many vegetables and fruits, while being grown and prepared, are still processed using traditional rather than industrial methods.
The authoritative Thrillist publication, specializing in travel with a gastronomic bias, in its annual ranking assigned the Georgian national cuisine the 4th place immediately after Italy, France and Spain, noting not only indescribable taste sensations, but also the universal use of herbs carefully cultivated under the hot sun and spices.
Being inspired by such flattering assessments of leading world experts, we invite you on an exciting journey through the world of Georgian cuisine, distinguished by a unique combination of culinary customs of the East and West, based on Mediterranean and Middle Eastern traditions, rethought in our own, special way and filled with an incredibly rich combination of seasonings and spices used in unique combinations that you will not find anywhere else in the world. Share our passion for great food, get inspired from the creative process of creating gastronomic masterpieces and, finally, experience the unbelievable enjoyment of a true Georgian Feast!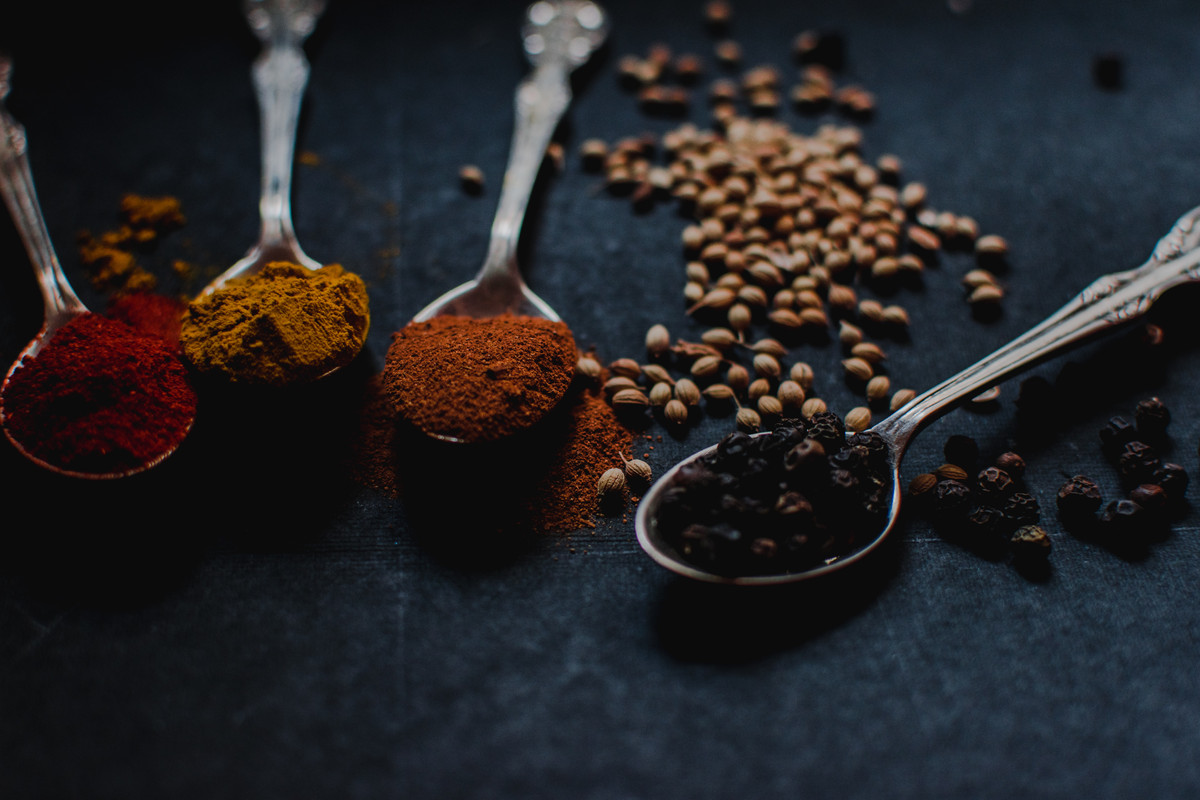 In just a few days you can:
- become a true connoisseur of real Georgian cuisine;
- learn to understand the motley palette of spices and spices;
- plunge into a riot of colours and aromas of a traditional Georgian bazaar;
- learn the secrets of cooking national dishes from experienced housewives and eminent chefs;
- compare modern and authentic Georgian cuisine;
- understand the true meaning of the legendary Georgian feast - the Supra, which is an integral part of the local culture and sacred ritual for any Georgian;
- learn the skill of properly conducting a feast from a professional toastmaster;
- get even closer to old friends and make new ones;
- from your own experience, make sure that authoritative experts and gastronomic enthusiasts from around the world are right, making Georgia a must-see for healthy and tasty food lovers.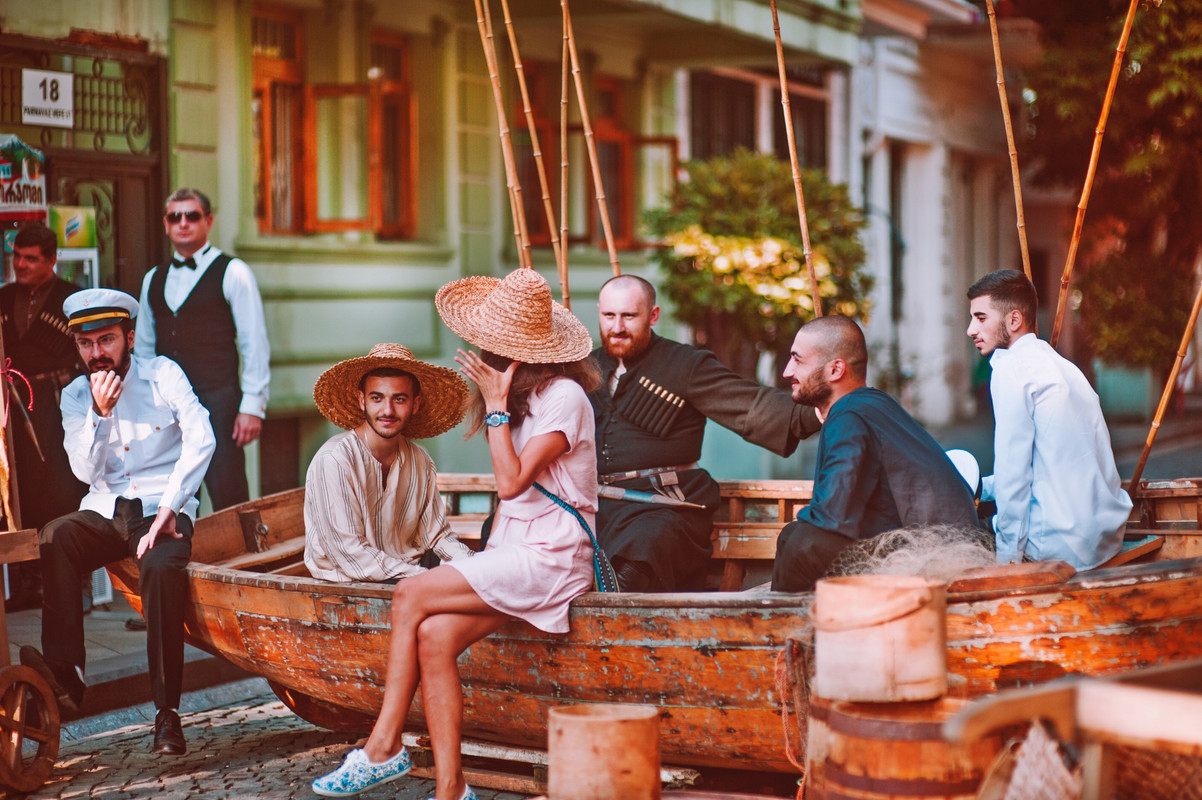 Adventures await you! An unforgettable experience is very close!
You just need to call or contact us in any other way convenient for you. We will do the rest.
Georgian Feast
Tour Programme: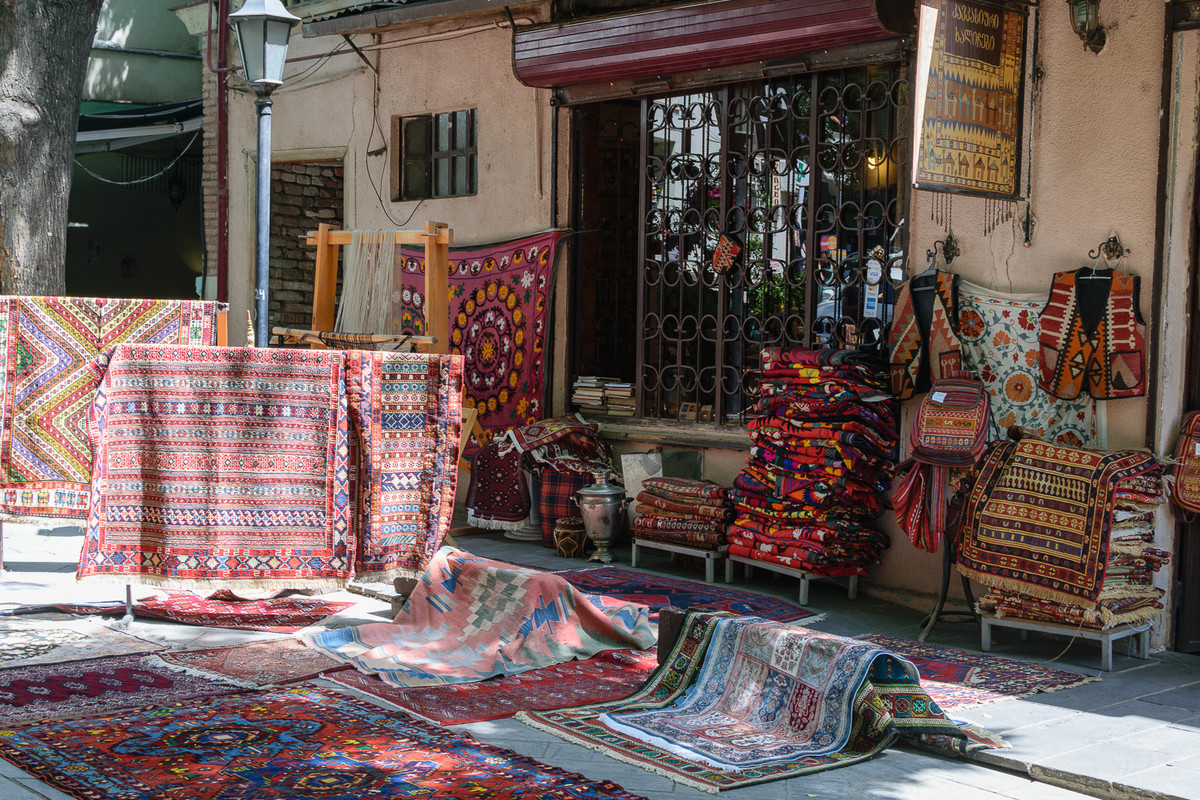 Day One (Warm City):
- meeting, transfer, hotel accommodation, relaxation;
- a walking tour in old Tiflis, during which you will see ancient temples, impregnable strongholds, legendary sulphur baths sung by A. Pushkin, authentic courtyards connected by narrow streets. You will completely immerse in the colourful atmosphere of the ancient and warm city;
- lunch and first acquaintance with the famous Georgian Supra (feast) to the accompaniment of traditional urban romances;
- leisure and free time.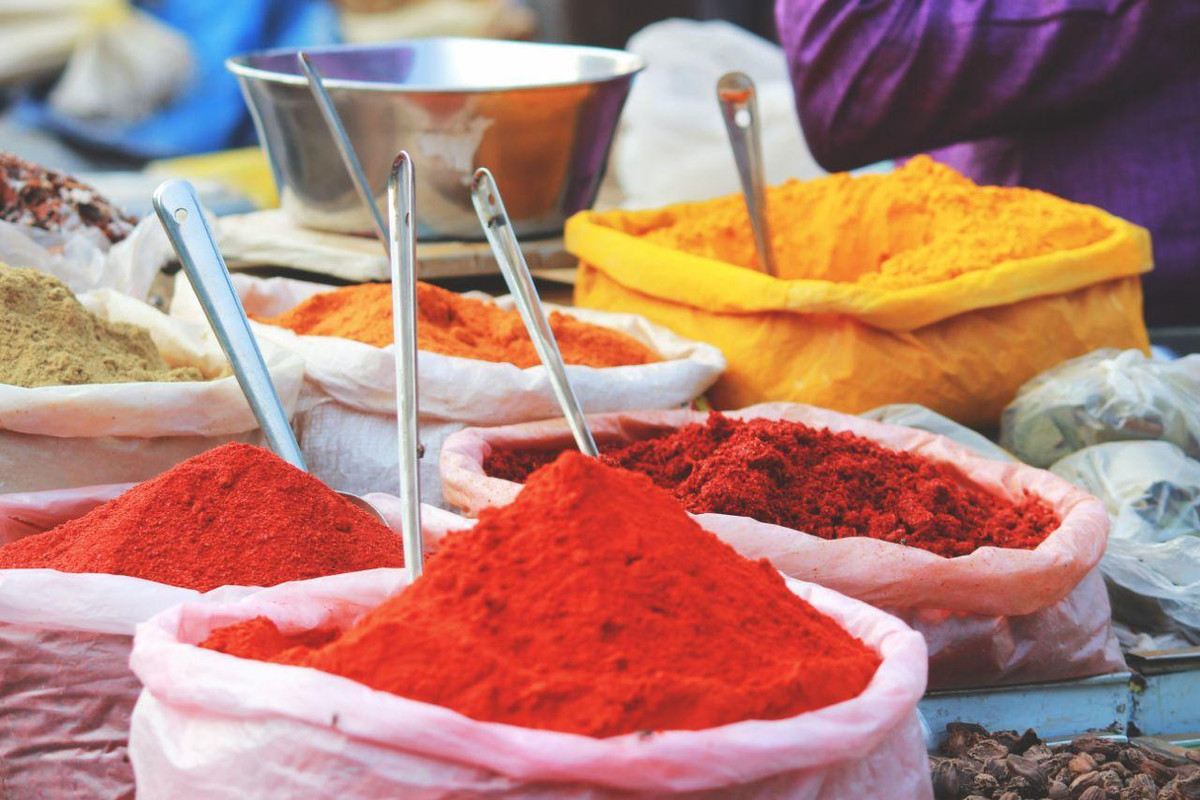 Day Two (Metropolitan Little Things):
- a visit to the real Georgian market - a dizzying carousel of various smells, bright colours and amazing tastes - where you can hone your bargaining skills, appreciate the good nature and location of sellers and, most importantly, plunge into the legendary atmosphere of a real oriental bazaar;
- a visit to an experienced Tbilisi hostess, under whose guidance, in strict accordance with the carefully kept recipes passed from generation to generation, you can cook homemade khachapuri, phali, satsivi and other metropolitan specialties. During a small but very interesting workshop, you will learn how they differ from dishes from other regions and why homemade delicacies are the most delicious;
- complete immersion in the friendly and laid-back atmosphere of the Georgian Supra in its home version under the quiet and melodic sound of guitar strings;
- leisure and free time.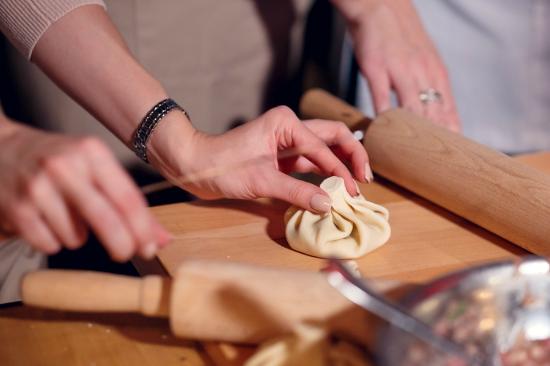 Day Three (Air of Kakheti):
- a trip to Kakheti for a close acquaintance with the cuisine of Eastern Georgia, especially known for such viands as chikhirtma, khashlama, churchkhela and Kakhetian khinkali, the crown of which is the legendary juicy kebab cooked on charcoal made from a vine;
- a trip to the famous city of love - Sighnaghi, known for its incredible views of the Caucasus Range and the Alazani Valley, the most complete collection of works by Niko Pirosmani and the registry office working round-the-clock;
- visit to the Bodbe nunnery, where St. Nino, the saint of Iberia and one of the most revered saints in Georgia, rests;
- a visit to a welcoming peasant family where you can cook churchkhela, make khinkali on your own, bake Georgian Shoti bread in a traditional clay oven "Tone" and check if there is anything tastier than homemade bread, and also kindle a barbecue vine and get wine you like out of the clay amphora "Qvevry", which will serve as the best accompaniment of the upcoming feast;
- a long-awaited village feast with sincere toasts, heartfelt songs and a gentle warm wind, gently refreshing your face and granting a long-awaited relaxation after an eventful day;
- return to your favourite Tbilisi, night rest and restoration of strength.
Day Four (On the Road to the Clouds):
- a journey along one of the most famous and picturesque roads of Georgia - the Heavenly Gorge Road or the Georgian Military Highway - whose incredible beauty was paid tribute to in their works not only by the ancient authors Strabo and Pliny, but also by more famous poets, such as A.S. Griboedov, A.S. Pushkin, M.Yu. Lermontov, L.N. Tolstoy, A.P. Chekhov and, of course, brilliant satirists I. Ilf and E. Petrov;
- a visit to the legendary 16th-century castle, the residence and outpost of the Eristavis (rulers) of Aragvi - the Ananuri fortress, famous not only for its centuries-old and dramatic history, but also for its amazing photogenicity, first appreciated by the talented traveling artist I.I. Levitan;
- a visit to the real emerald kingdom of nature - Zhinvali reservoir - a picturesque man-made lake that harmoniously blends with the surrounding landscape beauties and is famous for its incredible combination of turquoise waters and dark green mountains bordering them, densely covered with relict forest;
- stop at one of the most famous observation platforms in Georgia - the Peoples' Friendship Arch by Zurab Tsereteli, under the canopy of which you can take stunning photographs against the backdrop of the majestic Caucasus Mountains;
- visit to the shrine soaring in the clouds - Gergeti Church of the Holy Trinity of the 14th century, located at an altitude of 2170 meters above sea level, sung by A.S. Pushkin and M.Yu. Lermontov, famous for its unique combination of ancient harsh architecture and dazzling white snows of the Caucasus Glaciers, where you can drink spring water, which according to legend, has magical properties, cleanse your sins and extend the life of the pilgrim who has come here;
- a trip to the village of Pasanauri - the birthplace of one of the most famous Georgian specialties - khinkali, outwardly simple, but amazingly tasty and juicy, with many types and methods of preparation, where you can taste the very fragrant bags of dough and meat, which are associated with various legends and history, and personally make sure that you will not find such khinkali anywhere else, not only in Georgia but also in the whole world;
- return to evening Tbilisi, night rest and restoration of strength.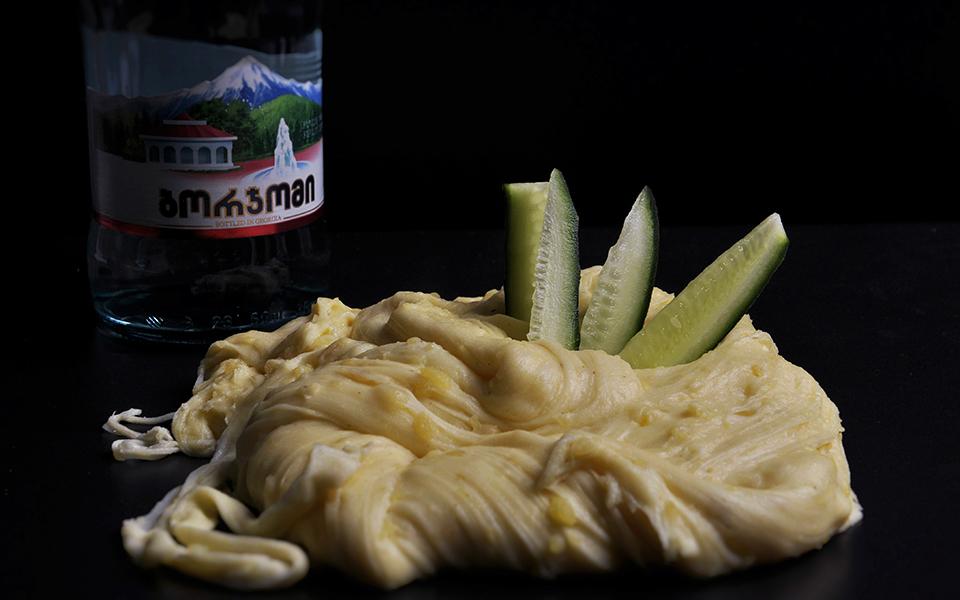 Day Five (Megrelian Holiday of the Soul):
- a trip to Mtskheta - the ancient capital of Iberia, where you can visit the most important temples in the history of Georgia: the temple of Jvari (Cross) of the 7th century - a symbol of Iberian baptism - sung by M.Yu. Lermontov in the poem "Mtsyri" and the patriarchal cathedral of Svetitskhoveli of the 11th century;
- a visit to the family company of hospitable winemakers, where you will have a close acquaintance with dishes of Megrelian cuisine, famous for such viands as gebzhalia, gomi, elarji, Megrelian kharsho and kupaty made in a special way with spicy, fragrant, roasting, with a generous addition of spices and pepper, calf ribs in adjika and, of course, the famous Megrelian khachapuri. You can cook all this culinary splendour yourself under the guidance of an experienced chef or observe the master's work with a glass of wine you like from the vast pantries of the family maraní (wine cellar);
- the long-awaited feast under the arches of the ancient cellar, accompanied by a true Master of Ceremonies - a professional toast master who is fluent in the high art of properly conducting a feast, under his able guidance, smoothly turning into a true celebration of body and soul.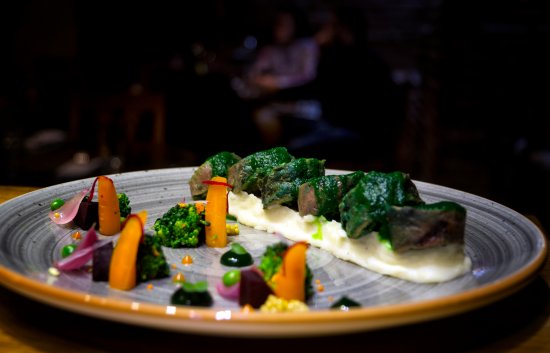 Day Six (On Top of Taste):
- our amazing gastronomic journey will not be truly complete without a close acquaintance with the new but actively developing modern direction of Georgian culinary art - the author's cuisine of famous chefs who do not just bring their unique note to the harmonious symphony of classic dishes, thanks to which traditional viands acquire amazing appearance, while remaining recognizable in taste, but also, relying on their many years of professional experience and knowledge, are not afraid of bold experiments. Thanks to unexpected combinations of typical and new ingredients based solely on fresh, organic products of local origin, skilled masters of cuisine bring to your attention authentic, unique gastronomic masterpieces, revealing in a whole new way the essence of familiar delicacies, combining in their creations time-tested customs and methods of preparation with the best achievements of fusion and molecular cuisine, thus making culinary enthusiasts and authoritative experts all over the world freeze in admiration.
You can replenish their ranks by simply allowing yourself to completely dissolve in incredible gastronomic delight, trusting in the experience of eminent grand masters of cuisine, or take a unique chance and in the course of personal communication receive their invaluable recommendations, as well as participate in a unique master class that will be held specifically for you.
It is often said that all good things come to an end. We, the team of "Tbilisi Sio", strongly disagree with this, therefore we have prepared for you other fascinating journeys in this amazing country. It is in your power to extend this fairy-tale, and we will be happy to help you with this - right now or next time.
Always at your service, your "Warm Wind".